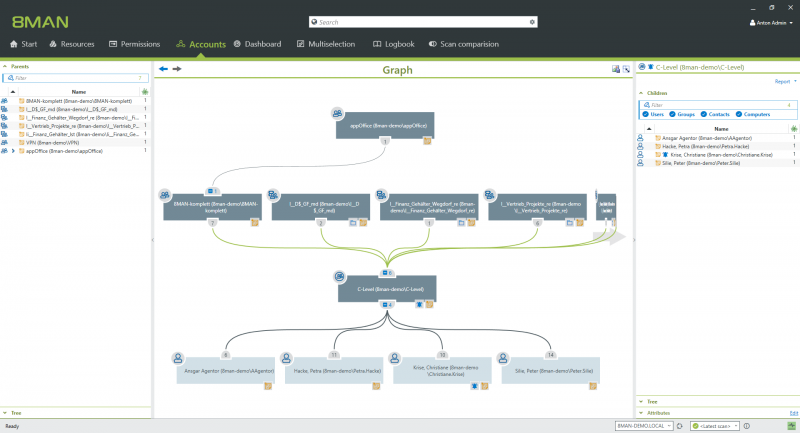 Overcome the problems and complexity of using native tools to view permissions in a Windows environment, saving time and increasing accuracy of reports.
8MAN Visor is a low cost read only version of 8MAN, offering the ability to show actual permissions with nested group levels and any recursive groups but not modify or delegate permissions.
8MAN Visor offers visibility of permissions in a simple easily understandable manner. The presentation of permissions information is highly graphical and detailed reports can be generated at the click of a button (see screenshotes below).
See all permissions displayed in a simple comprehensive and easily understandable way with 8MAN Visor.
8MAN Enterprise also offers permissions management, making the everyday business of authorisation easier and quicker and more secure.