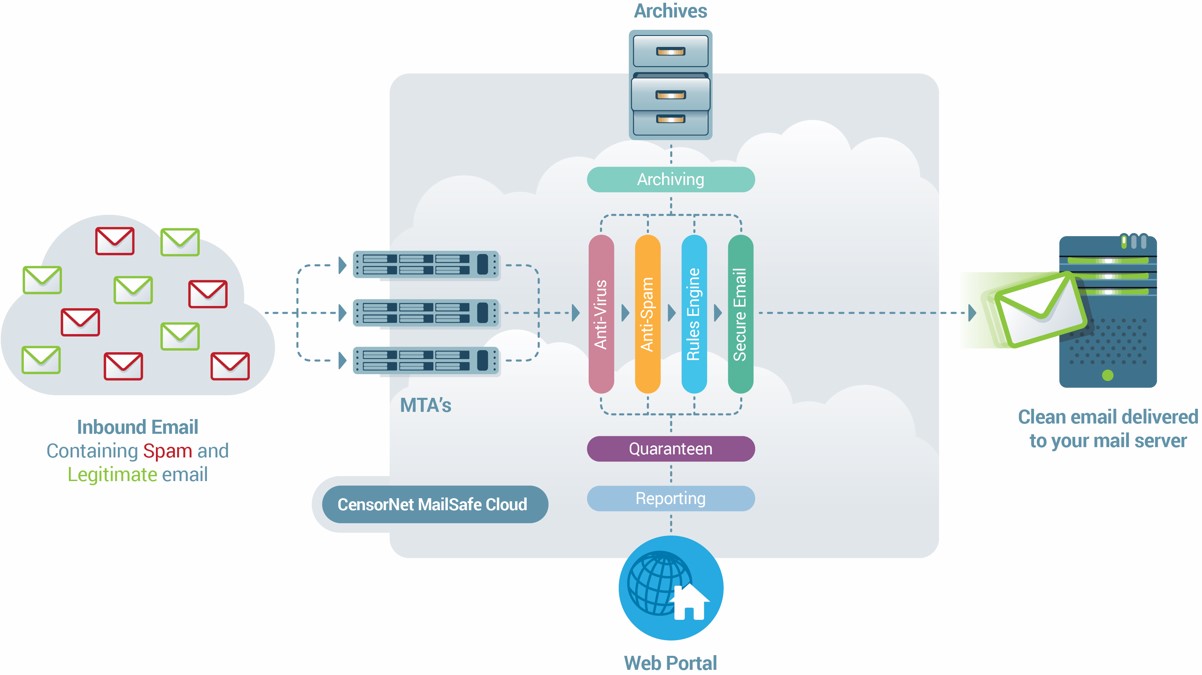 CensorNet Email Security brings content filtering,virus scanning, phishing detection and spam filtering together in one efficient cloud-based service. One solution to manage all the email protection for your users.
Every inbound and outbound email is scanned for viruses in the cloud. When detected CensorNet Email Security quarantines infected emails and attachments so they never reach your users.
It's not just malware either, but threats from phishing attacks are eliminated in the same way. So, all you get is clean email.
And, when it comes to bandwidth hogging spam we've got you covered. It's stopped before it gets anywhere near your network. Improving bandwidth on your network.
At the core of CensorNet Email Security is a sophisticated (but intuitive) rules engine that allows you to customise exactly how email flows in and out of your organisation. The rules engine can inspect all aspects of email, including content, attachments, size, headers, recipients and more. You can take appropriate action, such as quarantine, re-route, notify or reject.
We all know what chaos is caused by an email server failure, but if yours goes down you needn't worry. With CensorNet Email Security you get an emergency inbox so your staff can carry on working. Which means you have one less thing to worry about and your staff stay productive.
CensorNet Email Security runs in the cloud, so just a simple change to your MX records and all your email is protected. A simple per user monthly fee means you can budget easily and see a return on your investment instantly