Lepide Active Directory Self Service - Auto password reset - DBL Software
Lepide Active Directory Self Service (LADSS) is a web-based Active Directory self-service solution, enabling end users to update personal information in Windows Active Directory, reset passwords and unlock accounts. Also, domain users can also authorise co-workers to perform these tasks in their absence, therefore completely eliminating the need to call system administrators or help desk personnel for password/account management tasks.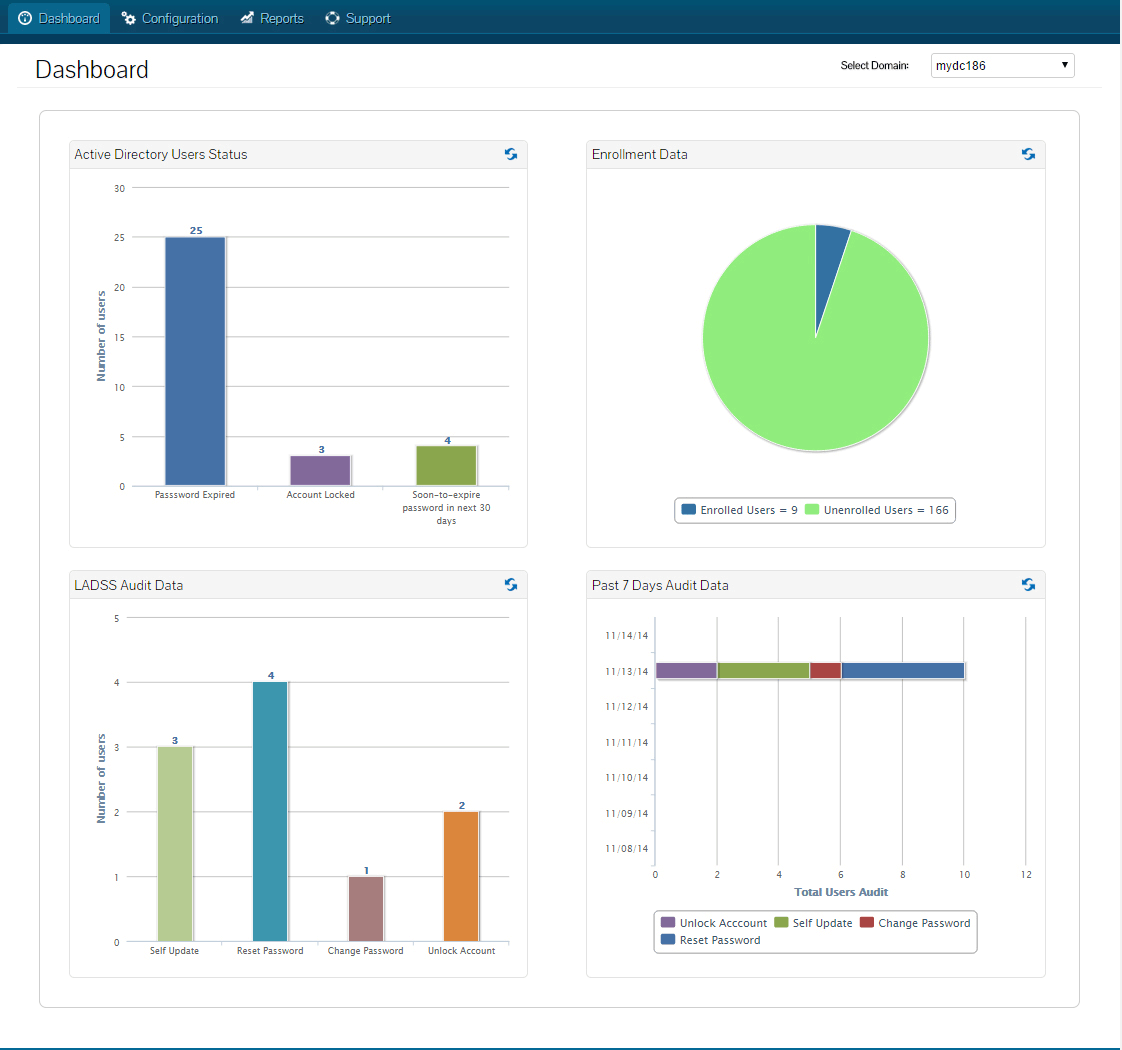 IT is under increasing scrutiny to justify their contribution to the bottom line. It is why essential that IT evolves and automates those menial tasks that take time without adding value to the business. That is why we built the Active Directory self-service tool. With a simple web portal we allow IT to delegate the tedious, time consuming tasks such as account unlocking, password reset, user provisioning, to the users to manage themselves.
LADSS helps to save valuable time and resources and instill power in the hands of end users but under the supervision of the administrator. Using LADSS, administrators can configure policies and automate self-service password reset whilst managing his tight schedule. Reports, schedules, password expiry notifications and bulk enrollment features further aid administrators to eventually increase the organization's ROI drastically.
Key Features
Web based secure employees password and information management
program
Offers real-time information update, account unlock, password change and password reset.
Helps in the addition and removal of domains in Active Directory
Strict account unlock and password reset policies to protect organisational data from intruders
Automatically generates audit reports to advise the administrator on employees who have carried out password reset, account unlock and/or updated their information information in a specific period
Automatically generates reports on locked accounts, expired passwords, passwords are near to expiry, users who are enrolled in the software and users who are not
Supports almost all types of Web browsers