Solarwinds Access Rights Manager (8MAN) - DBL Software
Using native tools the management of permissions in a Windows environment is at best time consuming and at worst, in large complex environments almost impossible. Manage permissions the easy way with 8MAN, now renamed Solarwinds Access Rights Manager and drastically reduced in price.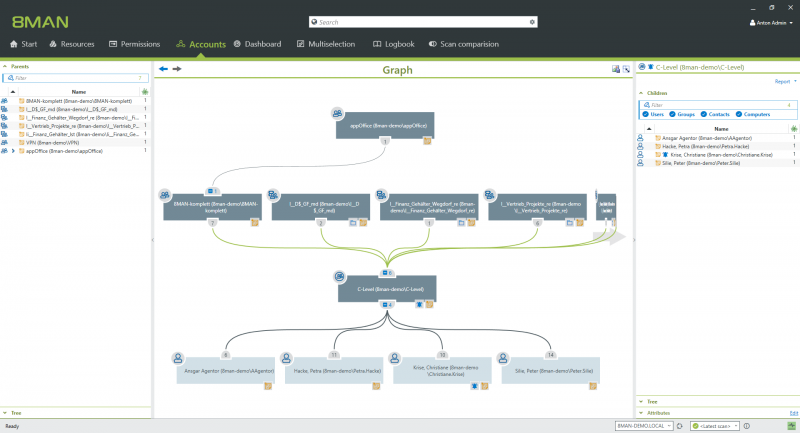 With Solarwinds Access Rights Manager, access rights can be assigned via drag and drop and any user rights conflicts are displayed. Permissions are set within departments leading to more relevant and less unnecessary rights being granted. All changes in Active Directory, NetApp and Microsoft Server, EMC2 and SharePoint are supported.
Show actual permissions with nested group levels and any recursive groups.
The gulf between native tools and Solarwinds Access Rights Manager in terms of visibility and manageability of permissions is huge. As can be seen from the screenshots below, the presentation of permissions information is highly graphical in the first instance and detailed reports can be generated at the click of a button.
Solarwinds Access Rights Manager offers a new, simple permissions management concept which new admins will have little difficulty mastering, making the everyday business of authorisation easier and quicker and more secure.