Tenfold - Next generation Access Rights Management - DBL Software
Next generation permissions management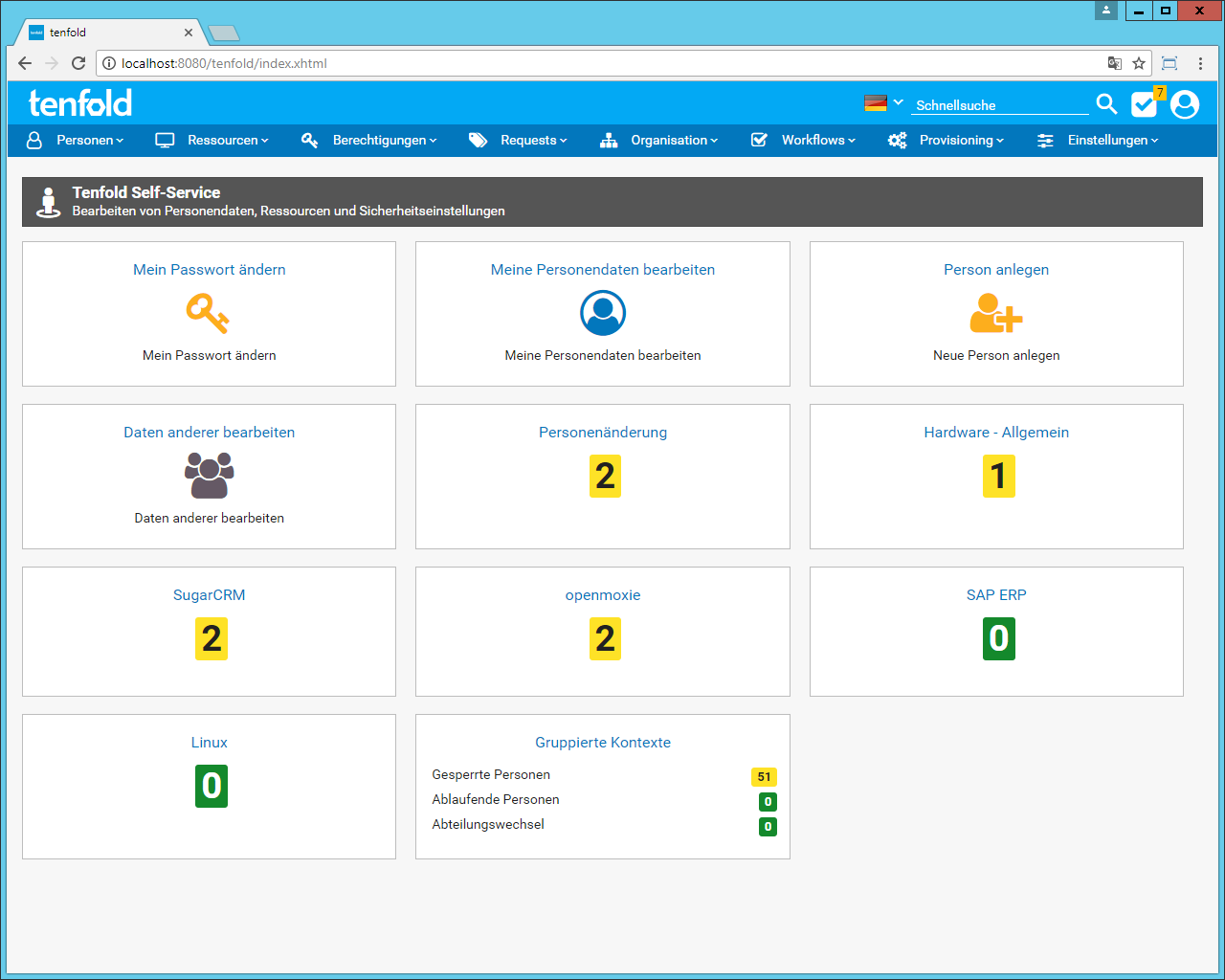 Offering the ability to simply control permissions, avoiding disorganised and unsafe permission structures.
With Tenfold, user accouts can be generated automatically, including data controllers in every step of the workflow.
Workflow Automation
Workflows are a key component of Tenfold, they help to automate the tasks related to user and permission management, ensuring that all parties from end user to data owner are included in the process.


Workflows ensure that permissions can never be modified without the approval from the relevant data controllers. Through tenfold's self-service interface, staff members can easily send a request to their department manager for required permissions for a specific project. The manager will receive an e-mail allowing them to respond to the request (i.e. approve or decline it). This reduces the workload for the IT department immensely because the task of assigning permissions is delegated away from IT staff and to the responsible department managers.
Tenfold is equipped with a graphical workflow editor that is based on BPMN standards. The editor allows you to generate very complex workflows without requiring any previous scripting knowledge. The graphical workflow illustrations also serve as records and proof for IT audits.


Tenfold comes with a unique template and profile function, which allows you to compile different permissions into system-wide profiles. tenfold then assigns and adapts these permissions automatically according to the roles or departments of the staff members concerned. This can be helpful in avoiding problems that often occur when users are duplicated.


Tenfold customisable plugins present a further step towards automation and customisation can be done almost entirely without any prior scripting knowledge.
Key Features
User and Permission Managenment
Controlling permissions is key to security. With tenfold, you can generate user accounts automatically, visualise permissions and involve data owners in every step of the workflow. Document all permission changes automatically.


Permissions Analysis
Using statistical analysis to evaluate permissions will help you recognise patterns and overlaps within your permission structures. Tenfold can enhance your permission management and analysis capabilities for Active Directory and file servers, but also for Exchange, SharePoint and even third-party systems, like SAP ERP, various CRM systems, Office 365, ticket systems and self-developed solutions.


Documentation and Reporting
Knowing who has access to specific critical data and who approved or made changes eliminate data abuse. tenfold saves all users history and their permissions and any subsequent change is blocked.


User Lifecycle Management
Control the Joiner/Mover Leaver problem by ensuring that staff permissions are administered and documented transparently, from the day of entry to the company, to the day of exit. A further feature In tenfold, your users can reset their own passwords for Active Directory®, SAP® and other applications independently, freeing up helkpdesk time.


Re-certification
Regularly check to be sure the IT access rights that have been assigned to your users are still relevant and necessary, identifiying and removing privileges that are no longer needed.


Smart IDM
Provides the smart solution and support for your identity management & access management (IAM) strategy. tenfold identity management system software (IDM software) is quick to install and easy to use. It supports systems such as Active Directory® & file servers, SharePoint®, Exchange®, as well as various ERP and CRM systems (e.g. SAP®). Ensuring that all user data and permissions related to these systems are administered centrally in one single system.