Thycotic - Privileged Account Management - DBL Software
Priviliged Accounts are non-human accounts used by IT staff everywhere, which ofter have unfettered access to critical data and systems.
They existe everywhere in nearly every connected device, server, hypervisor, OS,DB or application, both on-premice and in the cloud.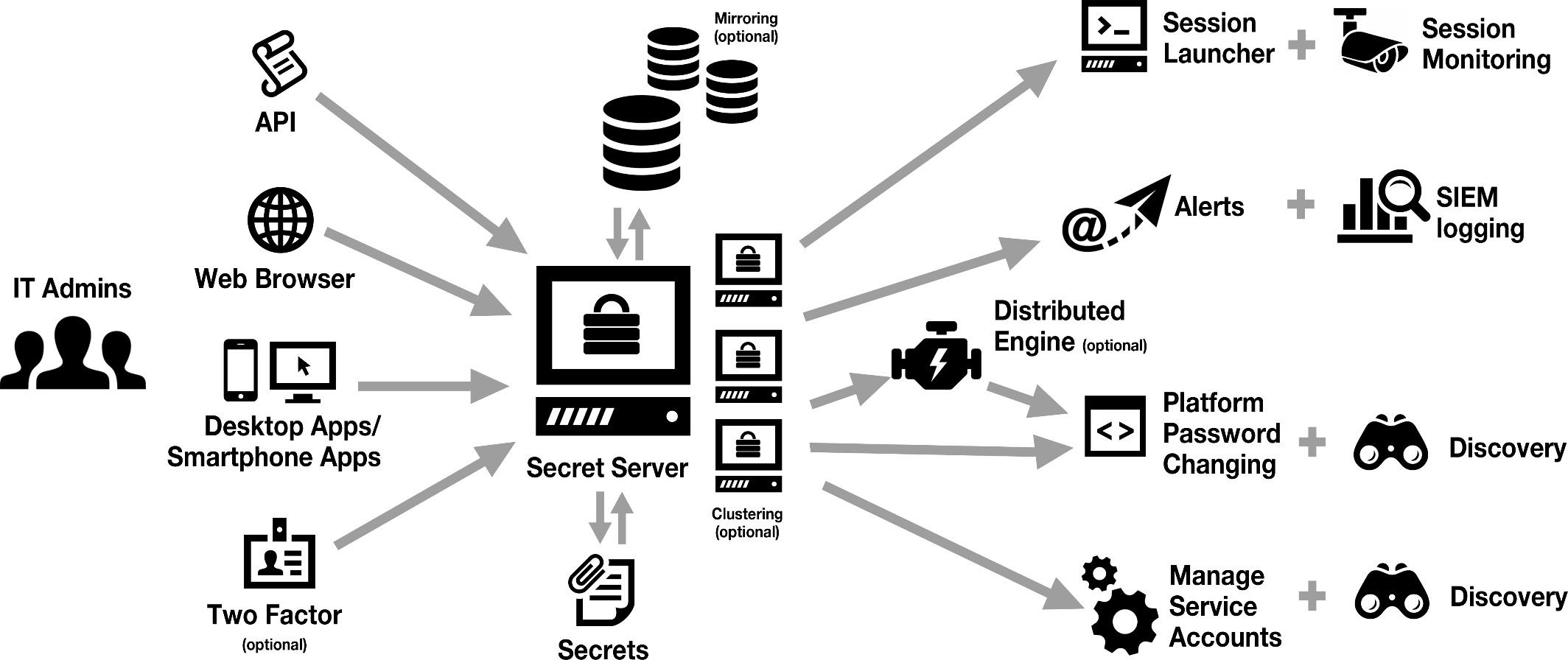 Priviliged accounts represent one of the most vulnerable aspects of the IT infrastructure in any organisation.
A Priviliged Account Management solution is required to negate the following potential problems:
62% of breaches resulted from priviliged account abouse - IANS.
Exploiting priviliged accounts is the most common target of any cyber attack.
Malicious insiders continue to be a significant risk.
Accomplishes in minutes what would take countless IT hours.Traditional threat protection, focused on the perimiter, is not sufficient to protect priviliged accounts.
Thycotic Secret Server is the easy to use and cost effective answer.
Key Features
Discover & Store Privileged Accounts
Easily detect all privileged accounts and store the passwords in our secure vault.
Accomplishes in minutes what would take countless IT hours.


Manage & Audit Privileged Accounts
Automatic password rotation to manage the keys to the kingdom.
Alerts you to abnormal use of credentials.
Dramatically improves your security posture.
Facilitates adherence to compliance standards.


Monitor & Control Privileged Accounts
Know how your privileged accounts are being used and deter abuse
Provide full view to SOC with SIEM integration of privilege activities.
Non-repudiation evidence for auditors through active recording & monitoring.